Castlevania is one of Konami's most underutilised properties. It's a shame since it's a series with lots of history and well respected within the gaming community.
Thankfully it looks as though someone got the memo on the series. Since we won't be seeing a God of War style reboot this time around, but rather the Belmont family will be heading straight to Netflix for some Dracula battling action!
The details are pretty much non-existent for the moment. We just got confirmation as a small expert in Netflix's recent press release regarding some of the projects coming to the streaming platform this year.
Castlevania Season 1, Part 1 Coming to Netflix in 2017
Some people speculate that the person helming the project is producer Adi Shankar. The same man behind the popular 'Power Rangers' short from 2015, a gritty reimagining of the popular children's television show which you can check out by clicking here.
The reason behind the speculation of Adi's involvement? This Facebook post.

Now it's not exactly clear fact that this is the Netflix show in question. But Netflix + Castlevania? It's hard to imagine Adi not being the man responsible for the project gracing Netflix this year.
Overall we should see more details emerge in the coming weeks. Since now that Netflix has confirmed it, it won't be long until the people involve want to start becoming more vocal and hyping up what the series can deliver.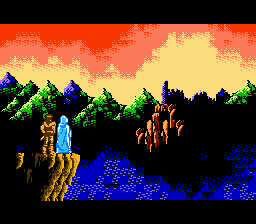 What are your thoughts? With all of the Netflix shows such as Riverdale or Iron Fist hitting the scene, are classic game franchises like Castlevania going to do well? Or flop?
Fan of Retro Gaming? Then visit FunstockRetro.co.uk – The #1 for Retro Gaming in the UK and Europe!