These days, we don't get too many historic games. We often seem so concerned with what's to happen in the future that we forget to remember what happened in the past. I myself like to go back in time. Times felt more chilled out. Less public annoyances. No social media, or SJWs to contend with. Just simple, gangrenous fun times!
Assassin's Creed is the most recent big name title that was set in the 19th century. Set in good ol' London Town in the mid 1800s, it was the usual Assassin's Brotherhood blah blah blah featuring a set of twins, Jacob and Evie Frye. A funny little thing is how Evie became the first ever playable female protagonist in the AC series, in a game set during a period where women had nearly as few rights as the pigeons stagnating the streets. A very well received game, it did the 19th century proud!
Sunset Riders is a western title which seems to have slowly grown more and more in its popularity over the last 25 years since it was released. Like a cross between Streets of Rage and Gunstar Heroes, it's a rootin' tootin' shooter set in the Ol' West, which has you plugging slugs in the faces of dastardly WANTED villains, ultimately coming face to face with the evilest of them all, Sir Richard Rose. It's fast-paced with some excellent set-pieces and worth a shot at playing regardless of what system you go for it on.
Finally, a very odd inclusion, but it's the 19th century… Power Stone. I was just playing this on the PSP whilst sat on the loo, and it dawned on me that all of these characters had an old-fashioned feel and look about them. I check it out online and lo and behold, the flimsy plot is set in the 19th C! In a nutshell, a rag-tag gang of nutjobs who believe in superstition and hocus pocus decide they're all going to set out and find the all-powerful Power Stone. So ensues the kicking of eachother's arses in their attempts to be that ONE.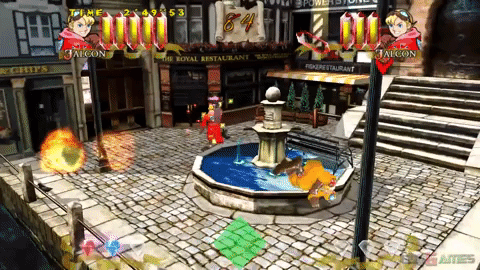 A few other notable titles include The Order: 1886, Red Dead Revolver, The Oregon Trail, Call of Juarez series, MediEvil 2, Nightmare Creatures, and countless many more. There's a lot of good titles to be found set in yesteryear, and there's no harm in going back to more pleasant times where a mobile phone wasn't always needed in your pants.
Catch me pulling my teeth out with pliers @auto2112